End of Year Expectations
For children to reach the expected standard in Year 4, they must have mastered several areas of the curriculum.
Please click the below to see the end of year expectations in Reading, Writing and Mathematics in further detail:
At the end of Year 4, children are expected to be able to spell the words in the below lists and also words with similar spelling patterns. Please click the images below to see the full list for Year 4.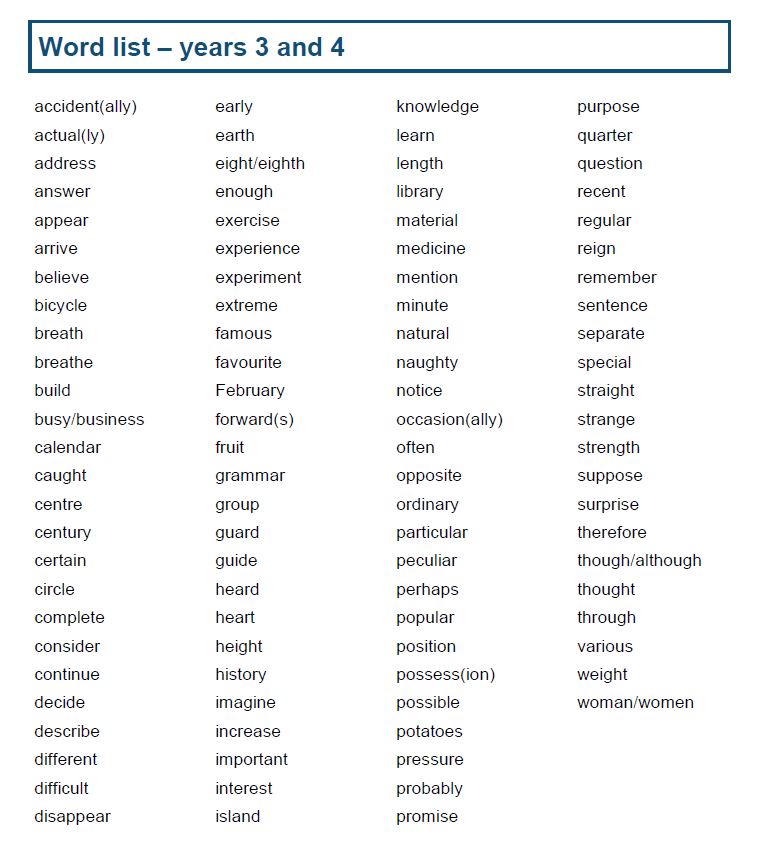 Children are also expected to know all their timetables upto 12 by the end of the year. They should know this fluently, in order, out of order and with quick responses (answer a question asked within 3 seconds. Please have a look at the full list of timetables to practice, but also the game 'Hit the Button' can increase childrens fluency in learning them at speed.